Careers
Work in an industry that's rapidly growing!
Industry-Leading Wage Rates
Regular Overtime Opportunity
Competitive Benefits – Health, Dental, Vision
401(k) Match
Training and Development Program
Rapid Career Advancement Opportunities
To learn more about our exciting careers and to apply, click on the link below. We look forward to meeting you!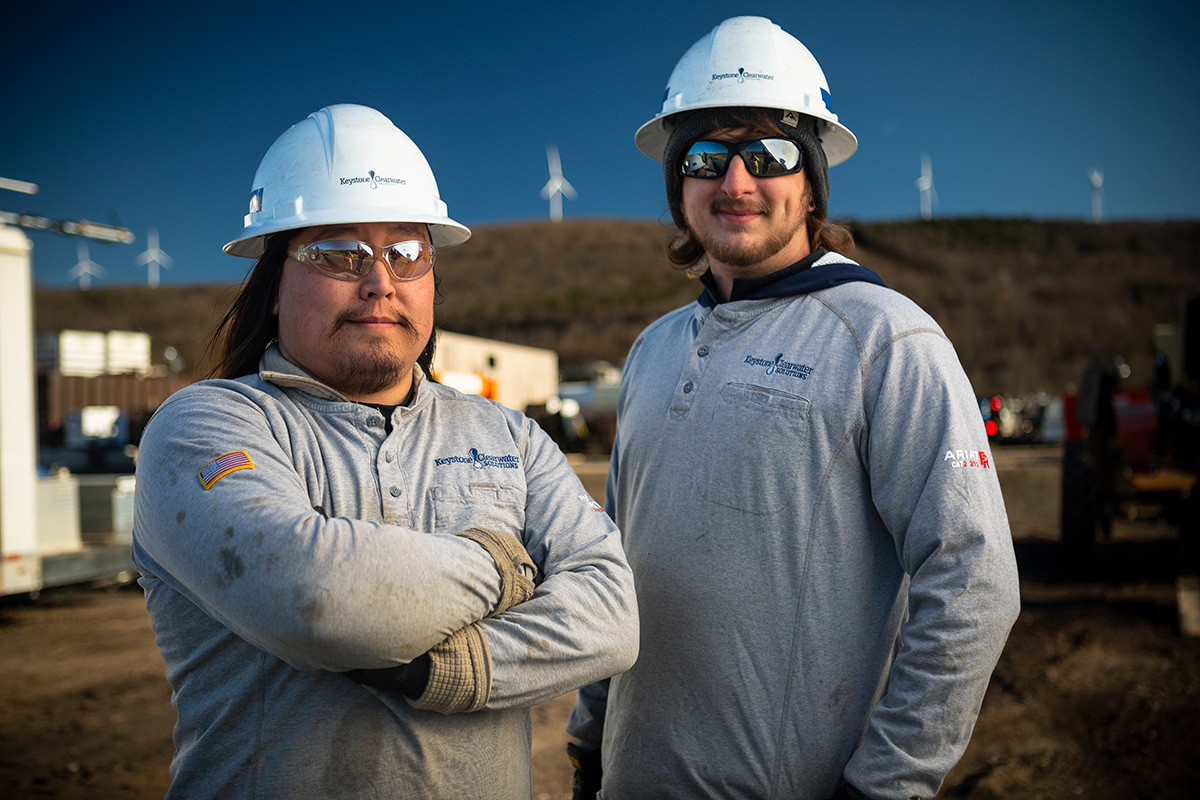 Benefits
Full-time Keystone Clearwater employees are eligible for a variety of employee benefits, including medical, dental and vision coverage, company-paid life & disability insurance, paid time off, paid holidays and a 401(k) plan with a Company match.
Equal Opportunity Employer
Keystone Clearwater Solutions is committed to a policy of non-discrimination and equal opportunity for all qualified applicants without regard to race, color, religion, sex, national origin, age, disability, veteran status, ancestry or any other criteria unrelated to job performance.
Our Mission
The Keystone Mission is to become the partner of choice by continuously improving the level of service, safety, professionalism, quality, and commitment to environmental excellence and sustainability. We strive to consistently surpass our customers' expectations and our performance.
Our Vision

The Keystone Vision is to be most admired as best-in-class due to our people, professionalism, quality, and customer focus.
Our Core Values
Safety – We do not compromise the lives and safety of our workforce; nor do we have risk-averse impacts on the environment.
Integrity – We perform with the utmost sense of honor and ethics. We stand behind our products and service and maintain a commitment to excellence.
Dedication – Our employees are dedicated, flexible, resilient, and always available to support our customers, co-workers, and neighbors.
Motivated – Our company encourages success by recognizing individual, team, and company accomplishments and by promoting from within.
Professional Service – Our service is a product of engineered solutions, standard operating procedures, and deployment of trained and experienced professionals, resulting in best-in-class performance.
Responsible – We are responsible citizens, committed to our employees and stakeholders in the communities in which we live and work