WaterTracker

WaterTracker 9000 is a custom-built Line Inspection Tracking tool for your fresh and produced water lines. Custom-built forms provide visual reports of the information that matters most to you.
Stop guessing if all of your pipes, wetlands, valves, and air vents have been inspected. With WaterTracker 9000, you can visually verify when and where the inspectors visited on a daily basis.
Request a Quote
No more paper forms to fill out, scan, and email. Digitize your tracking process and simplify your back office.
Available Fields
Text Fields
GPS Data
Pictures
Alerts
Time/Date Stamps
Signature Capture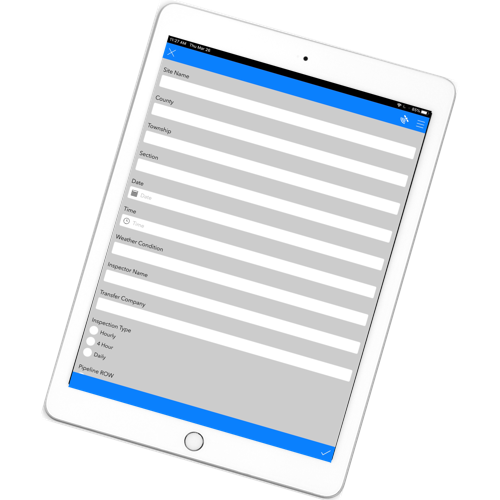 Location Tracking
See where your employees were with GPS verification that they have physically inspected every area of the project. Green dots show the physical location of each inspector as they inspect the line. Red dots show information submitted on the form.
Customized Digital Reports
Get the information that is meaningful to you submitted daily via email.
Alerts
Alerts can be created based off of the answers on the submitted form. You can receive automated email alerts as soon as the form is submitted.
Database
Data is captured and stored in a database that can be used to further analyze the information being collected and even sync into your preferred system of record.