Products
Productss
Sed egestas, ante et vulputate volutpat, eros pede semper est, vitae luctus metus libero eu augue. Morbi purus libero, faucibus adipiscing, commodo quis, gravida id, est. Sed lectus. Praesent elementum hendrerit tortor. Sed semper lorem at felis. Vestibulum volutpat, lacus a ultrices sagittis, mi neque euismod dui, eu pulvinar nunc sapien ornare nisl. Phasellus pede arcu, dapibus eu, fermentum et, dapibus sed, urna.
XAS 185 KDU
XAS 185 KDU mobile air compressor provides 185 cfm at an operating pressure of 100 psi. It is a single-stage oil-injected rotary screw type air compressor, powered by a liquid- cooled, four-cylinder diesel engine. The unit consists of an air end, diesel engine, cooling circuit, air/oil separation and control systems – all enclosed with an 1000 hour salt spray tested zinc rich primer steel canopy enclosure. It is in a Utility Mounted enclosure designed for mounting on truck decks, factory and locally installed options are available.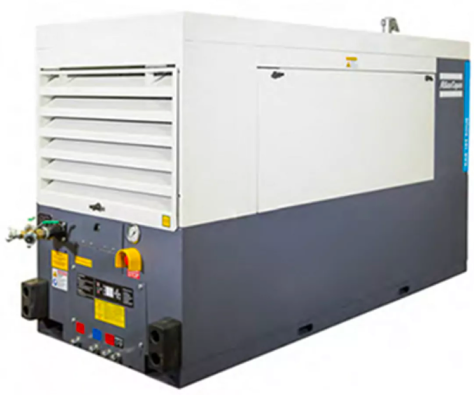 QAC 1500 TwinPower
The Atlas Copco QAC 1500 TwinPower generator is a 20-foot containerized generator providing over 1 Megawatt of prime power! We understand your need for power, versatility, and reliability. The two 725kVA generators inside make it perfect for applications that have variable power needs, especially in the Industrial Power Plant (IPP), Events, Oil & Gas and Mining industries. It comes switchable for 50/60 Hz applications running the generators independently.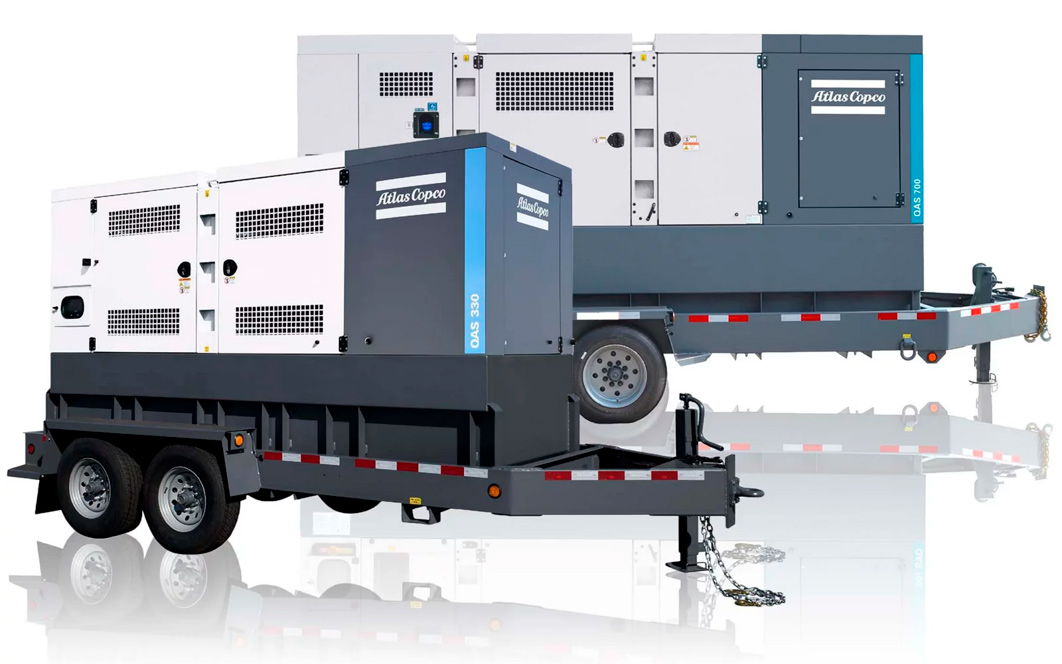 PAC F66
PAC F66 KD 74HP T4F high head pump is designed with flow rates up to 2,640 gpm and max head up to 166ft. The PAC F66 KD-S 74HP T4F for high-pressure applications, have been designed to reduce downtime and prolong lifespan, saving operational costs. This centrifugal pump can handle liquids containing solids of up to 3″ in size. This makes it particularly well suited to industrial applications, such as water transfer in the oil and gas sector, quarrying and surface mining, construction, and municipal applications. Even with suction heights of several feet the machine rapidly evacuates the air from the suction pipe and starts to pump. Additionally, thanks to the enclosed impeller, the PAC range is also suitable for pumping liquids with solids in suspension with best possible efficiency.