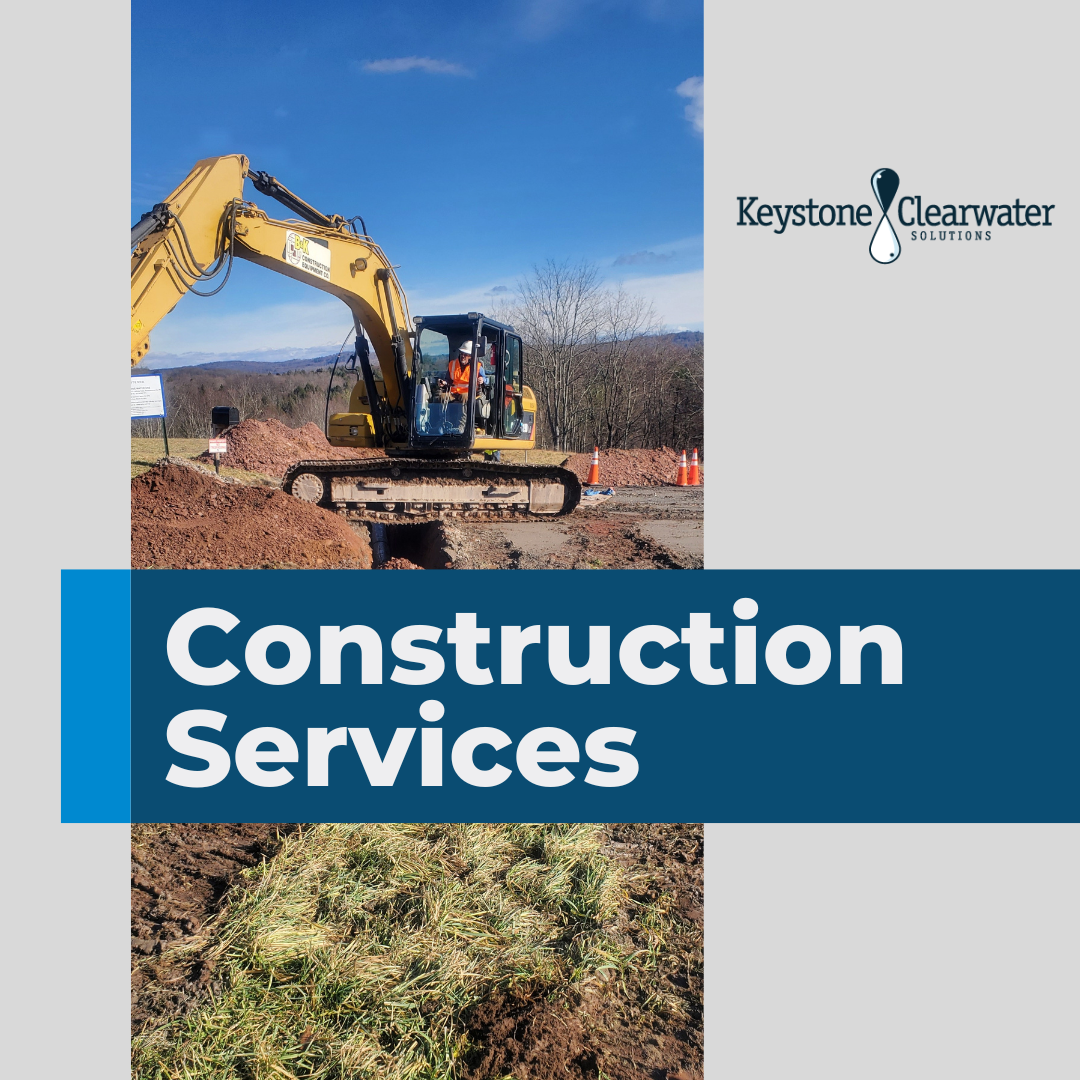 February 15, 2023
Keystone Clearwater's New General Construction Services Is a Boon for Natural Gas Operators
Since 2009, Keystone Clearwater Solutions has been providing water and wastewater management services in the Appalachian Basin. Recently, we launched a general construction services division, expanding our capabilities in the general construction arena, particularly beneficial for natural gas operators in the region.
Now, Keystone Clearwater can provide turnkey services, from site preparation through well completion, through its multi-disciplined approach. And the proprietary WaterForce automation system can even maintain a completely autonomous water transfer system on a customer's completion job.
General construction services available for natural gas operators include building pipelines, pad sites, access roads, underground utilities, directional drilling, road maintenance, environmental and safety controls installation, and other related earthwork and excavation. Keystone can take care of permitting and engineering, design, site visit analysis, right-of-way acquisition, materials and equipment procurement, installation, quality assurance review, hydrostatic testing, and operations, reducing headaches and hassles for natural gas operators.
Led by Neil Wing, Construction Superintendent, with an experienced construction team on staff, Keystone Clearwater can execute any type of small to medium size site-work project. Wing knows construction. He brings experience ranging from working in the trench to environmental and safety to operating equipment to leading a gas pipe installation crew.
"I have worked in the industry since 2002," said Wing. "My love for heavy equipment began in the western mountains of Maine when I was fortunate to land a job as a forwarder operator for a logging company in my hometown of Rangeley, Maine. Even though I have a love for logging, I found passion in dirt construction. From building sub-divisions to gas well pads, I've been a part of some great projects and worked with many outstanding teams."
That includes the Keystone Clearwater general construction services team. Bruce Williams leads the team of experienced equipment operators as Operations Supervisor/Foreman. Bruce has been in the industry most of his life and knows this field very well. His knowledge and expertise allows Keystone Clearwater to further expand our general construction services.
"I take a lot of pride in my role here," said Wing. "From seeking the right work to align this team with and to be safe and profitably supportive to the water transfer team as well."
The new general construction services group is the latest in strategic growth for Keystone Clearwater, which has included creating a new division, FieldForce, to provide equipment sales and rental for customers in the Northeast; becoming an authorized dealer for Atlas Copco Power Technique pumps, generators, and compressor; and diversifying energy services through a partnership with solar project developer, Coral Reef Partners.
"I have personally witnessed many companies come and go from this area. Honestly, that's what drew me to Keystone Clearwater. They are still here. They have evolved into a strong company and are eager to go even further. I have a lot of respect for that, and I was very fortunate for this opportunity and thankful to now be a part of this team and their growth," said Wing.